If you have a snowboarder in your family you will have probably noticed that they're really into it. This means that when it comes to gifts, an easy option is to get something snowboard related.
Snowboard Socks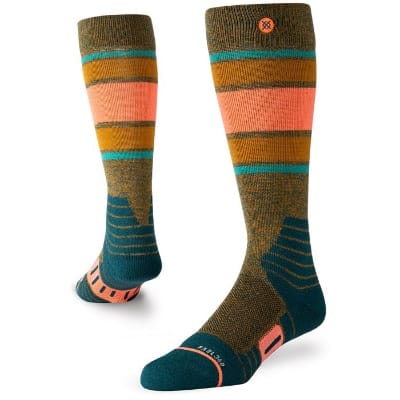 Sock might be the archetypal boring Chritsmas gift but they are kind of essential and there are some cool ones out there. Go for snowboard specific socks rather than over-engineered and expensive ski socks. Burton, Dakine and Stance.
View Burton socks on Amazon ->
View Stance socks on Amazon ->
View Dakine socks on Amazon ->
Hats & Beanies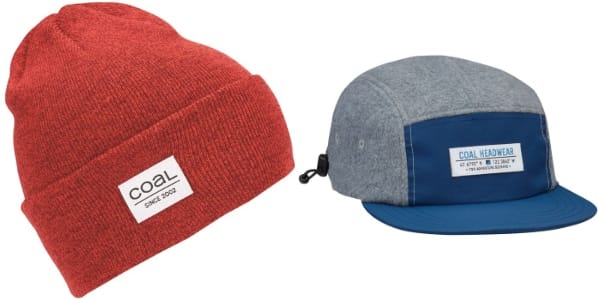 You can't go wrong with a hat. In the winter go for a beanie in the summer go for a cap. Some good brands out the are Coal, Spacecraft.
View Coal Beanies on Amazon ->
Snowboard Tool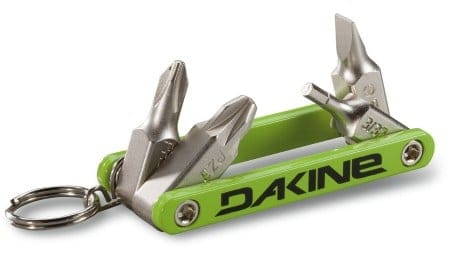 Nothing will ruin you day up the hill like your bindings coming loose and no way to tighten them. A snowboard tool is something every snowboarder should have in their pocket. Some board/binding setups will need different attachments but Dakine and Burton will have you covered no matter what setup you're riding, and for those looking to fix more than just their bindings the Leatherman snowboard tool is a great option.
View Burton tools on Amazon ->
View Dakine tools on Amazon ->
View Leatherman tools on Amazon ->
Neck Warmer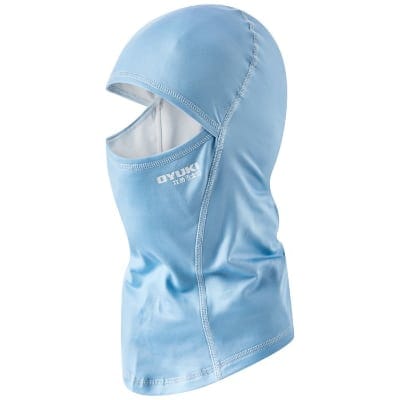 An essential piece of kit for those cold winter days and you can never have enough of them. There are a variety of styles out there from simple tubes to balaclavas to hoods.
View Burton Balaclava on Amazon ->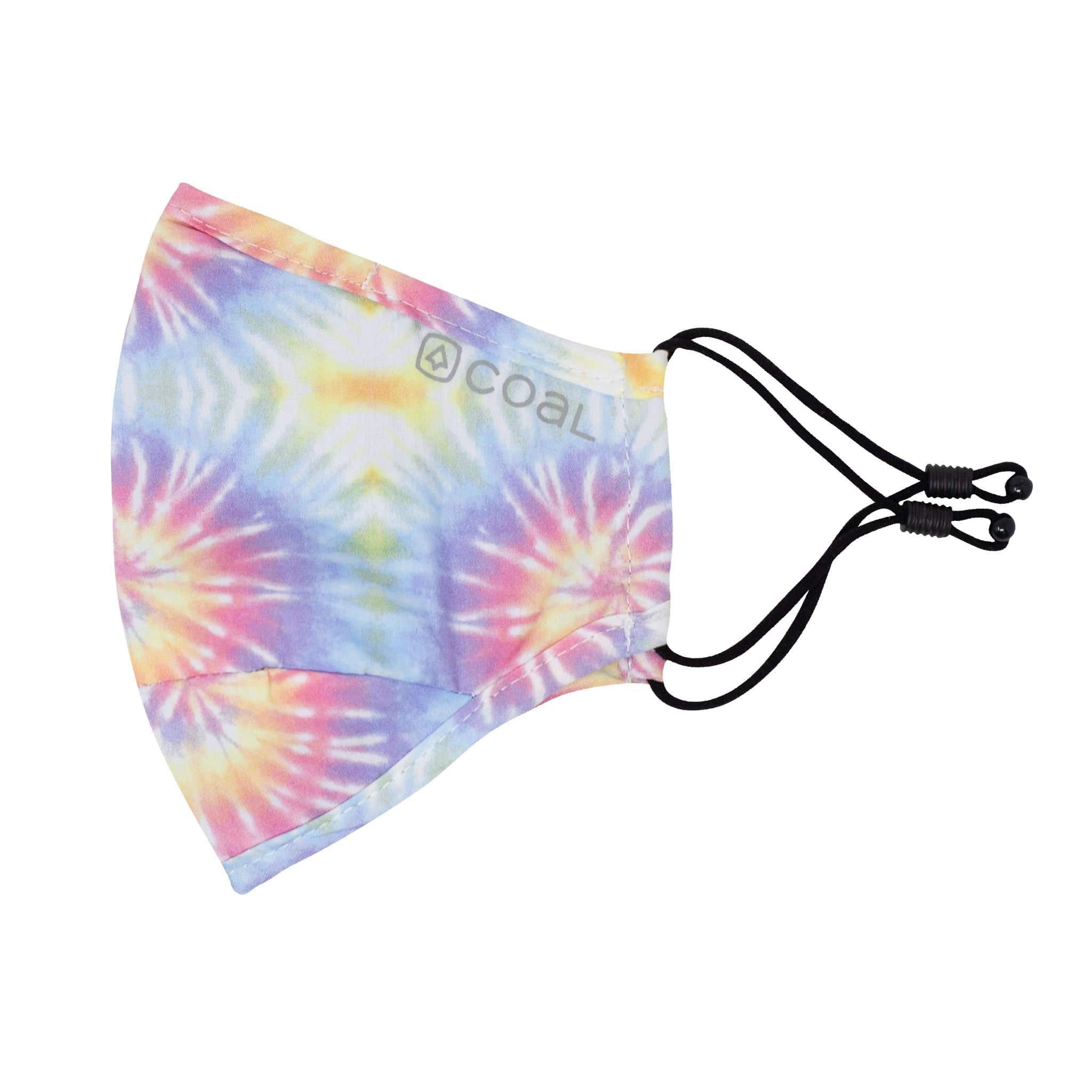 Obviously for this winter, the must have accessory is a facemask.
Coal are producing neck warmers and face masks with changeable filters to keep you warm and safe from the 'Rona this winter.
View Burton Balaclava on Amazon ->
$50 – $100
Base layer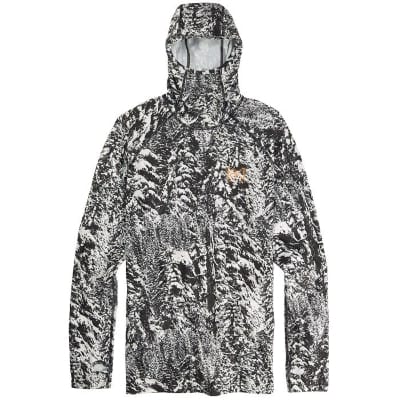 Probably one of the most important items of clothing when you're on the hill. A good base layer, top and bottom, will keep you warm and help prevent injury on those cold days. If you can stretch the budget go for merino wool.
View Burton base layer on Amazon ->
Gloves or Mitts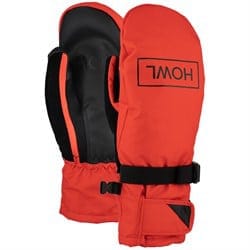 Gloves are another snowboarding essential. Some of the smaller brands out there have some pretty funky designs which any snowboarder would be stoked with as a gift. Try Burton, Dakine, Howl or Grabgrab.
View Howl Mitts on Amazon ->
View Burton Gloves on Amazon ->
View Crab Grab Mitts on Amazon ->
Over $100
Impact Shorts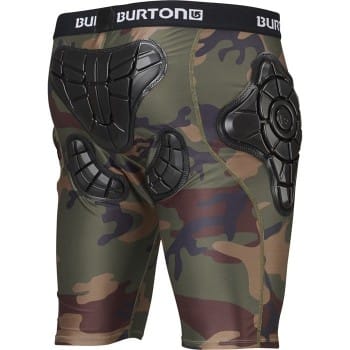 Best Men's and Women's Impact Shorts
If you know someone who is planning learning to snowboard this winter, then a pair of impact shorts is a great idea! They may not know it yet but learning to snowboard almost always results in a sore tail bone, so its a good idea to apply some padding!
View Burton Impact Shorts on Amazon ->
Goggles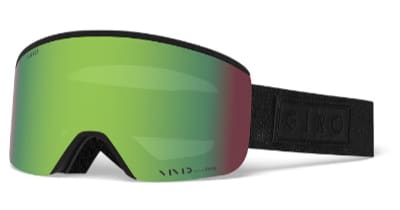 Goggles are one of the pieces of kit which I still get excited about. Best Snowboard googles in 2020
Outdoor tech headphones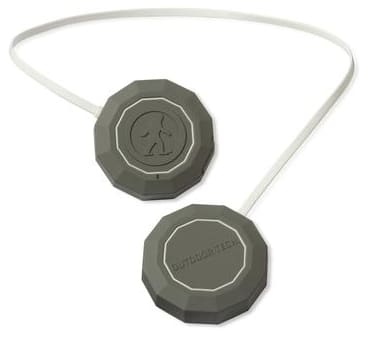 These Bluetooth headphones fit into the helmet allowing you to ride with your tunes all day without any cables sticking out of your jacket. Check to see which helmet they have before buying. They are compatible with the following brands:
Bern, Giro, Smith, K2, Anon, Pro-Tec, Bolle, Sweet Protection
View Outdoor Tech on Amazon ->
Backpack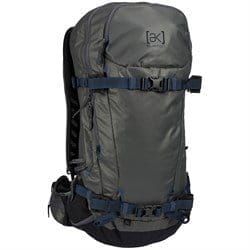 Another essential piece of kit, especially for any backcountry snowboarder.
View Burton AK Backpack on Amazon ->
Burton throwback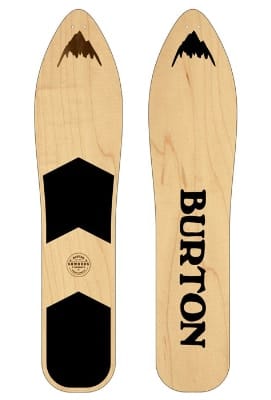 A replica of the original snowboard that pioneer Jake Burton came up with. I've got one of these hanging on my wall, so kind of doubles up as a piece of art. Plus when it snows we can take it out in the backyard!
View Burton Throwback on Amazon ->
Snow Beach book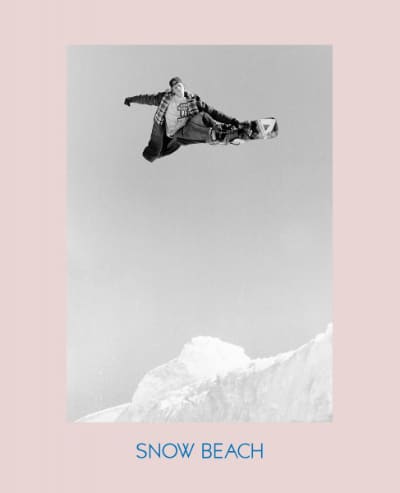 Maybe be this one is for the more mature gentleman snowboarder in your life. But I'd be super happy to receive this coffee table book. It catalogues the history of the sport through the lenses of some of snowboarding's greatest photographers
View Snow Beach Book on Amazon ->
GoPro or Drone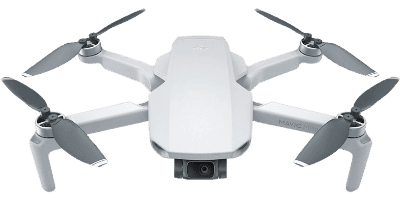 Obviously there's no point in doing anything these days unless you can film yourself doing it and put it on the internet. The new Gopro 8 is a real step up from previous models so definitely worth upgrading if they already have one. Or get another angle with a drone. The DJI Mavic Mini is easy to use and relatively inexpensive. Plus it's small enough to fit in your pocket.
View DJI Mini 2 Drone on Amazon ->
View the New GoPro 9 on Amazon ->