Snowboarding with narrow feet can cause problems with too much movement inside your boots. Unlike wide fitting snowboard boots, there are currently no brands that produce boots specifically to fit narrow feet. So knowing which boots to go for, without trying on a bunch can be difficult. But, there are a few different features to look out for when choosing a boot which can help hold narrow feet in place!
Which brand make Snowboard boots for narrow feet?
Like I said above there are no brands that produce models of boot specifically for narrow feet. However, there are slight variations in the lasts that the companies use to produce their boots. All with slightly different widths and shapes. So which boots have the narrowest fit? To answer this question, I've trawled through a bunch of forum sites and product reviews (you're welcome!) to see what the general consensus is.
These are the brands that seem to best fit narrow feet:

Men's: Salomon and Vans
Women's: Ride and K2

Features to look for in boots for narrow feet
Even if you go for one of these brands there can be a lot of variation in the models of boot in their range. So there are also a few features to look out for in the model of boot that you pick.
Heat moldable liners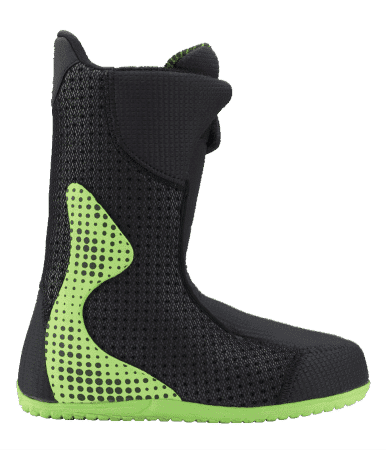 Heat moldable boots are made from a material that becomes malleable once heated. Because the liners are designed to take the form of your foot and ankle, they tend to start off tight fitting. So a narrow foot won't back out the liner too much and you'll end up with a nice snug fit.
Inner harness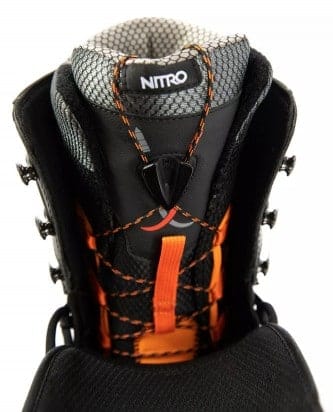 The main problem with narrow feet is that it allows your heel to lift as you turn the board. This not only reduced your amount of control but can also overwork your feet causing cramp in your feet. So it's most important that you get a boot that securely holds your heel down and in place. A boot with an inner harness is the best way to hold your foot in place. The inner boot sits inside the harness which is attached to the heel of the outer boot. When the harness is tightened, the inner boot heel is held in place against the outer boot and stops the inner sliding up.
Boots that are not too stiff
When I used to work in a snowboard store, people often came in looking for a stiffer boot to solve their heel lift problems. But a stiff boot can often make to problem worse. If you have a poorly fitting stiff boot, then the boot doesn't move and instead, your foot just slides around more inside!
How stiff your boots need to be kind of depends on your weight and your riding level. But you should always be able to bend your ankle and flex into the front of the boot without your heel lifting.
Best

My Pick of Best Snowboard Boots For Narrow Feet
All the boots listed below tick the boxes mentioned above!
For Men
Best Price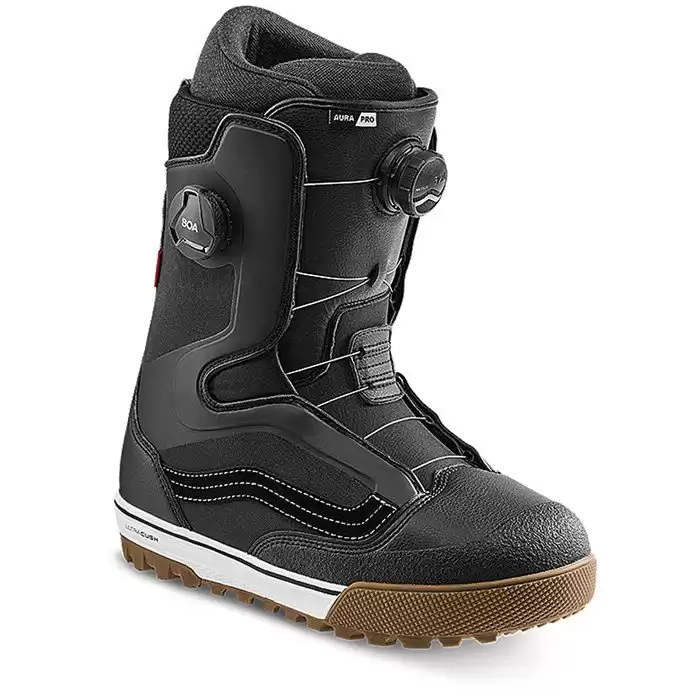 ---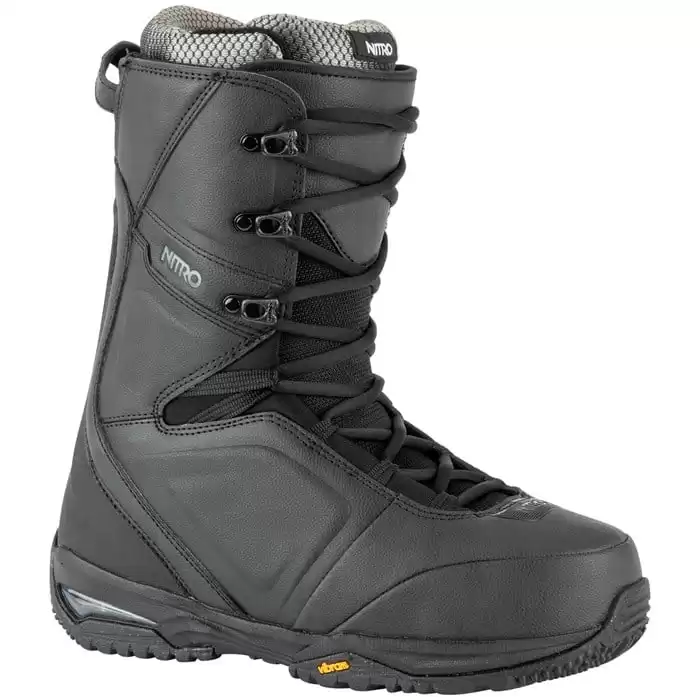 ---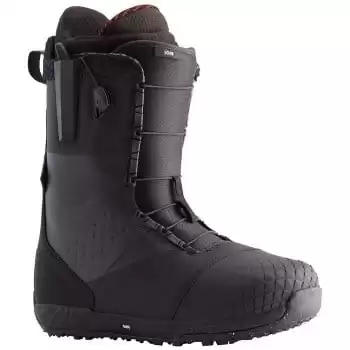 ---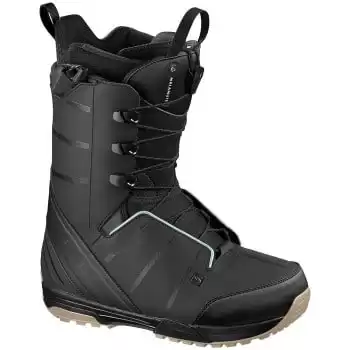 ---
For Women
Best for Beginners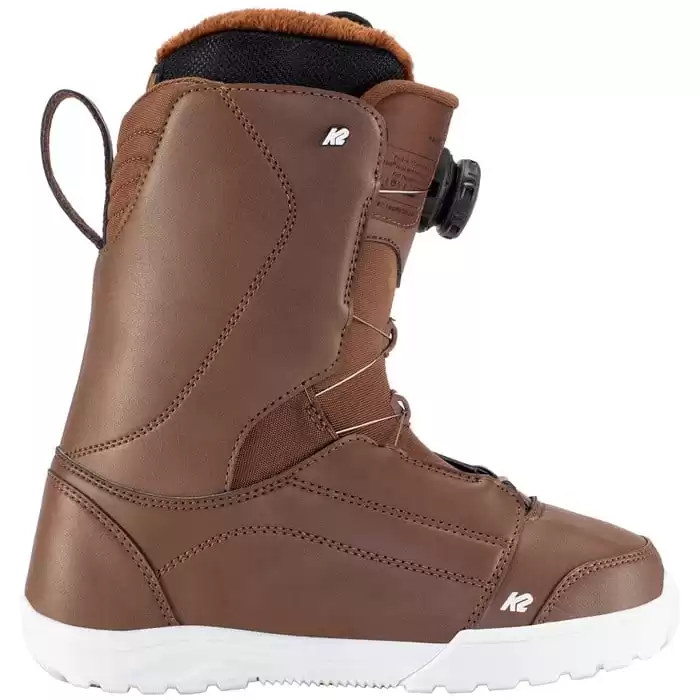 ---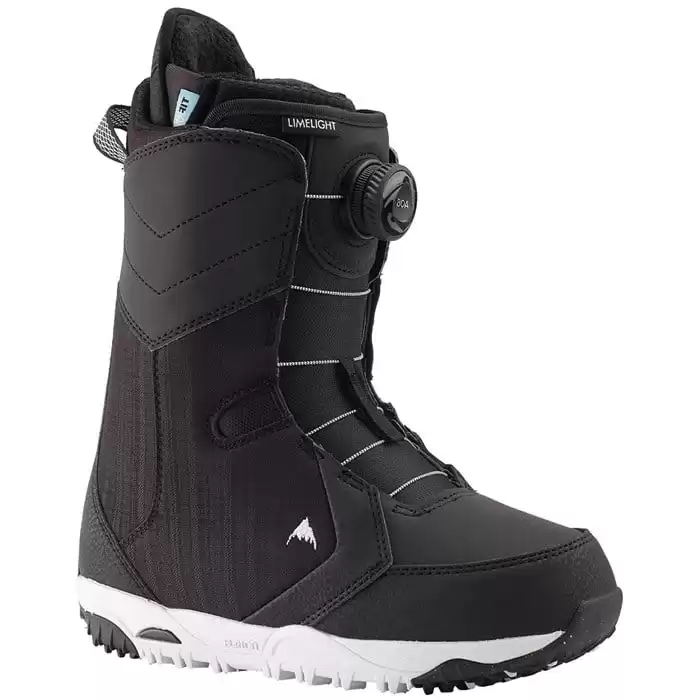 ---
Best for advanced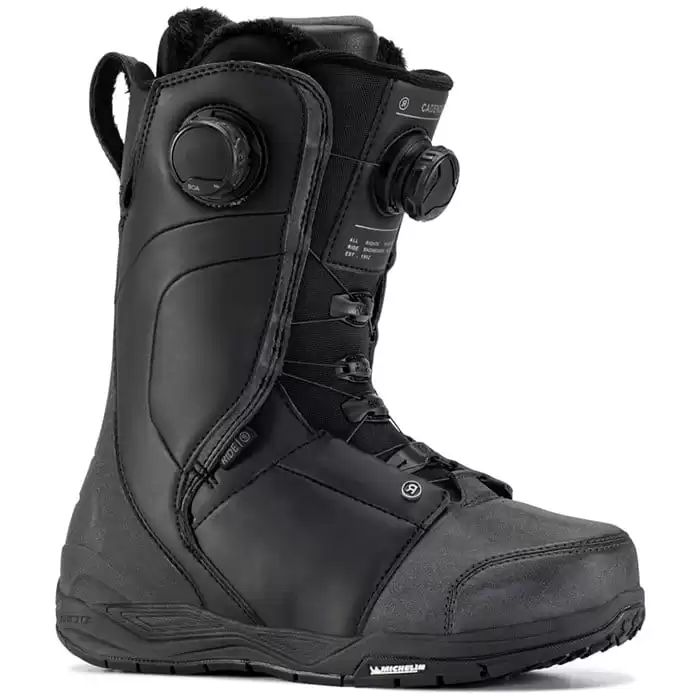 ---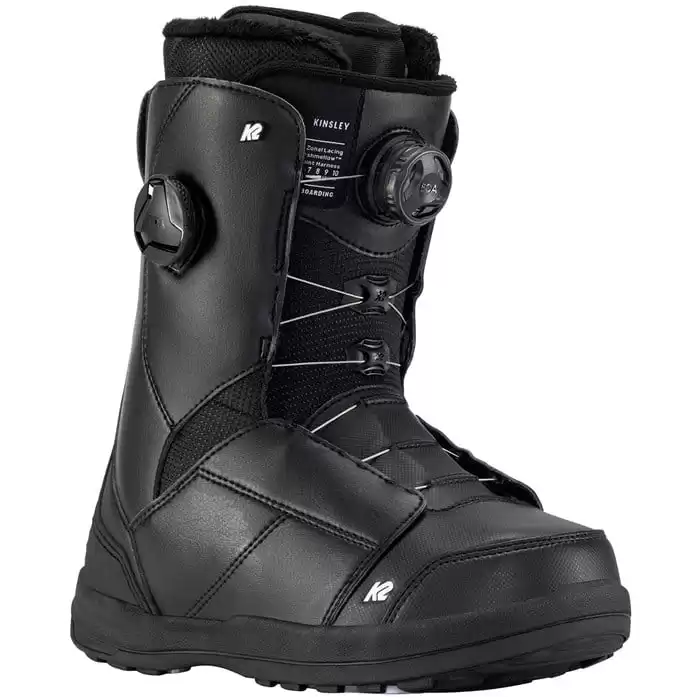 The end…now sign up to our newsletter!
Get more snowboarding tips and news on deals on the latest kit