These days there's a huge variety of goggles on the market. One of the main differences between goggles is the shape of the lens. The alternative shapes make a big difference in how the goggle performs, how easy they are to look after and how much they cost.
What Are Spherical Lenses
These types of lens are curved on both the horizontal and vertical axis creating a bubble shape around your face.
The main goal of the Spherical lens is to offer better peripheral view. Because the lens is curves away from your eyes on both axis, the light which comes through the goggles hits the lens at a straighter angle and creates less reflection. This helps eliminate the light bouncing around between the 2 layers of the lens which can cause reflections in the corners of the goggles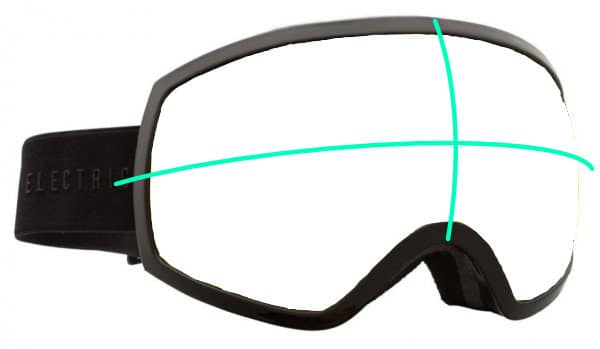 Another advantage of Spherical lenses is that they tend to fog less. The bubble shape lens creates extra space around your face for air to circulate, so when you are working hard and heating up there is more airflow and your goggles don't end up like your bathroom mirror after a hot shower!
On the downside they are more expensive and the more exposed front of the lens is more easily scratched.
Examples of Spherical lens goggles
---
What Are Cylindrical lenses
These types of lens curve horizontally around your face but are flat vertically. They tend to be cheaper model than spherical lenses as the cost of manufacture is less.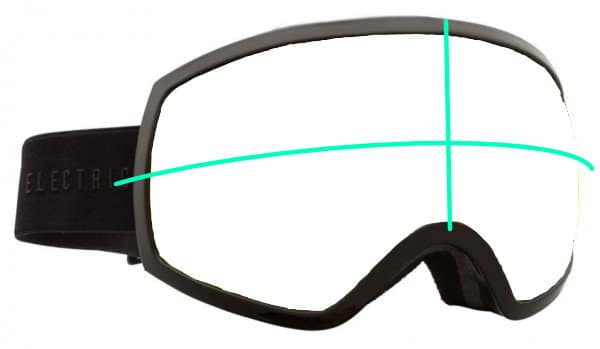 Because the flatter lens doesn't stick out so much, it is better protected by the frame of the goggles. This makes them more easy to look after and less prone to getting scratched. Some people prefer this low profile look which keeps the goggle flatter against your face, however this can cause fogging problems if you get too hot as there is less room inside the goggle for the air to circulate. The flat vertical plane can also create some reflection when looking into the corners especially on cheaper models with less quality lenses.
Examples of Cylindrical lens goggles
Toric Goggle lenses
A relatively new development, Toric combine the curves of Spherical and Cylindrical curves, to create a low profile goggle with great peripheral vision. Flat in the vertical plane between the eyes they start their cylindrical curve towards the edges where reflections and glare can cause problems.