A Guide to Rear Entry Snowboard Bindings
Rear entry bindings are so-called because the binding opens up allowing you to slide your foot in from the back. The idea is that this makes getting your foot in and out of the binding much quicker than conventional strap snowboard bindings.
How do you get into rear-entry bindings?
Although there are some differences between different models and brands, all Rear entry bindings pretty much work in the same way.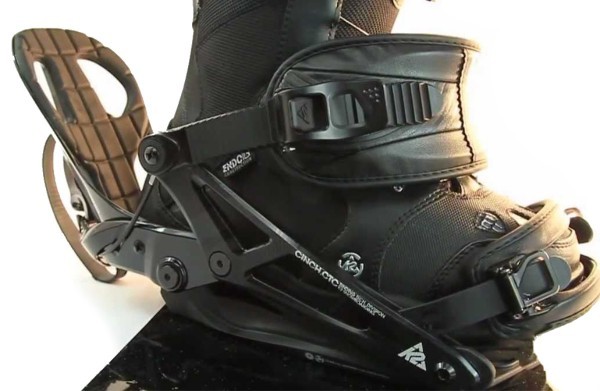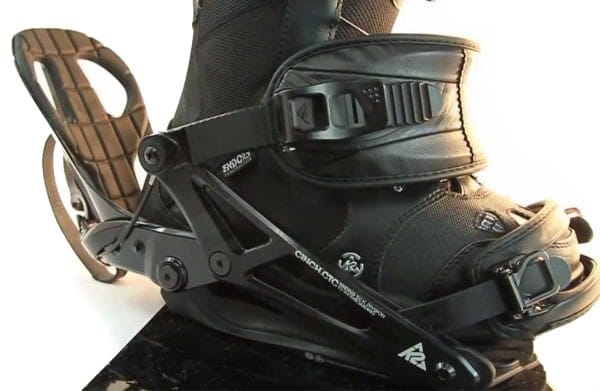 The highback at the back of the binding opens up allowing your foot to slide in. The highback then hinges back up and is locked into place. This means you don't need to adjust the toe and ankle strap each time that you strap in, saving you time.
The idea with rear entry bindings is that once they are correctly set up to fit your boot you just need to open/close the highback to get your foot in/out. This means you can save time without the need to tighten the toe and ankle straps that you find on conventional strap bindings.
It also means that you can ride straight off the lift and strap in without having to stop, although this does take a bit of balance.
Rear entry bindings Compatibility

Rear entry bindings have the same 4 hole crew pattern as conventional bindings, this means they can be mounted on any board. They can even be mounted on Burton channel system boards with the correct adaptor
Are rear entry bindings any good?
Undoubtedly the main advantage and main people ride Rear entry bindings is speed of use. Clipping in and out can be done on the move and save you time getting on and off the lifts.
I found that they can offer a bit more support in the front of the binding. This can be an advantage if you are riding old and tired boots which have little support, particularly when you are turning on your toe edge
---
Best Rear Entry Snowboard Bindings
---
---
---
---