Although ski and snowboard pants are in many ways similar, there are a few important ways in which they can be different. It's worth being aware of these differences when making a choice.
Cut
Snowboard pants tend to have a more relaxed/baggy cut than ski pants. Whilst the difference in style is not as big as it used to be, snowboard pants do still tend to be baggier. With modern materials and cuts which allow you to move freely, there isn't any real functional benefit of the baggier cut. It's just down to style. But if you want to look like a snowboarder then make sure you get snowboard pants and not a pair tight of tight-ass ski pants!
Features only found on Snowboard pants
Boot Lace hook. This is a feature that you'll find on almost all snowboard-specific pants. On the front-facing panel of the gator is a little hook that fixes onto the laces of your boots and stops your pant legs from riding up when walking in deep snow.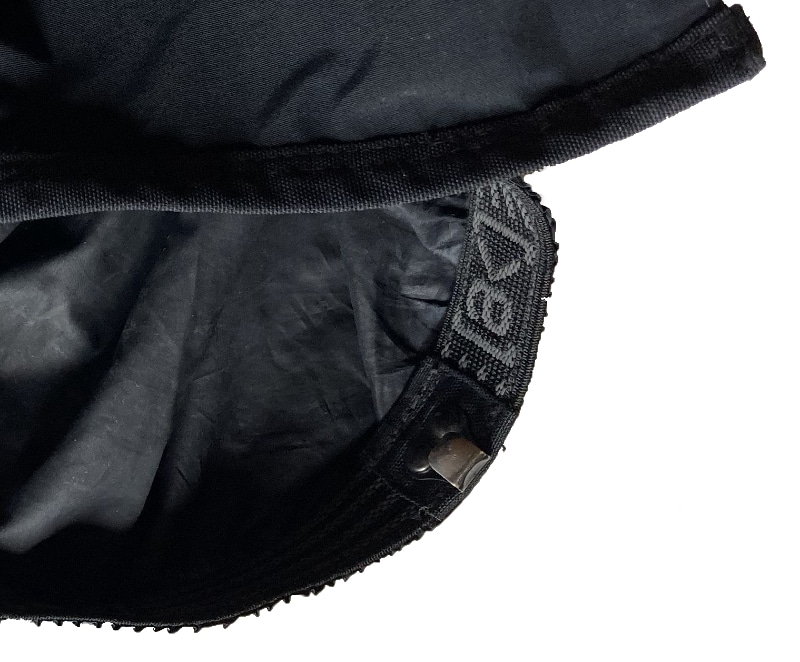 Reinforced butt panel. This isn't found on all snowboard pants but many brands offer a little extra material around the butt. The theory is that you're gonna spend more time sat in the snow on a snowboard than you are on a pair of skis!
Features only found on ski pants
Scuff guards on the inner leg. The purpose of these reinforced patches is to offer added protection against the edges of the skis. When skiing it's easy to sub your inside ski against your other leg which can easily cut the fabric of your pants.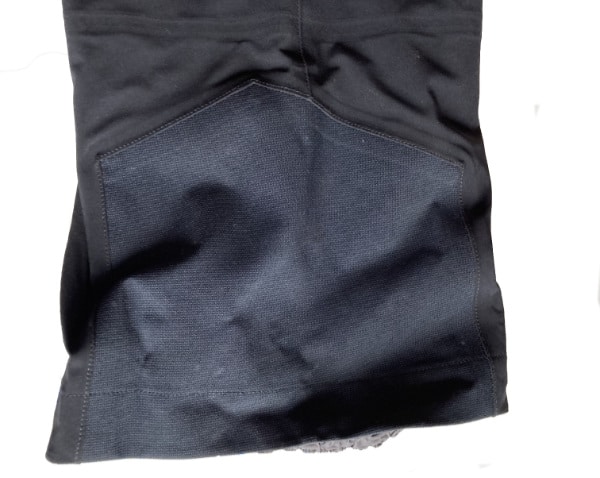 Snowboard pants don't offer this and can so get easily cut up if you're skiing in them.
Ventilation
Both ski and snowboard pants mostly have ventilation zips, but often they are on different parts of the pant. Vents are really useful if you start to overheat a little. Snowboard pants tend to have vents on the inside leg, whereas ski pants are more likely to have vents on the outside leg.
This is because on a snowboard you are standing sideways so an open vent on the outside of your leading leg could easily fill with snow on a powder day.
Although splitboarding is getting more and more popular, there are still way more skiers touring in the backcountry than snowboarders. For this reason, you are more likely to find ski pants with full-length leg vents, to keep you cool on the way to earning your turns. If you do spend a lot of time splitboarding then you might want to look at the more technical ski brands as well.
Quality
It used to be the case that you could get slightly higher quality (and higher price) ski gear than snowboard gear. This was probably reflective of the younger demographic in snowboarding which tended to have a little less cash than the older skier crowd. These days there's not so much of a difference. For example, if you're looking for super-tech 3-layer Gore-Tex pants you'll be able to find them in snowboard specific such as Volcom and Burton as well as lots of the ski-specific brands.
Price
Generally speaking ski and snowboard gear is not cheap! For top-of-the-range pants there isn't much difference in price, with ski and snowboard pants coming in at about $500 – $600 However, you can find much more choice of snowboard pants at the other end of the scale. There is lots of choice of decent quality snowboard pants under 200 bucks. I don't know the economics behind this but I reckon it just comes down to the fact that skiers have more cash to spend than snowboarders, and this is reflected in the prices!
Although there are differences between ski and snowboard pants, the differences aren't so big that you can't use snowboard pants for skiing or vice versa.
Some brands out there like The North Face and Patagonia don't specify whether their pants are for skiing or snowboarding, but they often do feature the scuff guard which is kind of more of a ski feature
If you want to be sure that you're getting a snowboard-specific pant then go for one of the pure snowboard brands out there such as Burton, Volcom or 686.