You may have noticed there are two ways to wear your helmet and goggles.
Most people wear the goggles on top of the helmet with the goggle strap wrapping around the helmet and clipped in the back, like this:
But some people (mainly snowboarders and freestyle skiers) where the goggles under the helmet on top of a beanie, like this: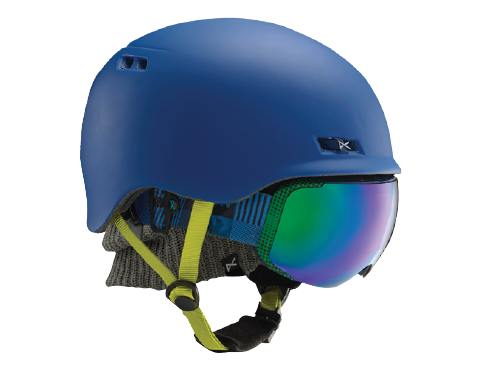 So what is the difference? And are there advantages and disadvantages to each?
Why do snowboarders wear their goggles under their helmet?
Like many things in snowboarding, wearing your goggles under your helmet is mostly a style thing!
These days, most snowboarders consider a helmet an essential piece of protective equipment. But back in the day, very few snowboarders wore helmets as snowboard-specific helmets didn't exist and snowboarders didn't want to be seen in big, clunky ski helmets. So instead, they started wearing their skateboard helmets to competitions where helmets were obligatory.
Best for goggles under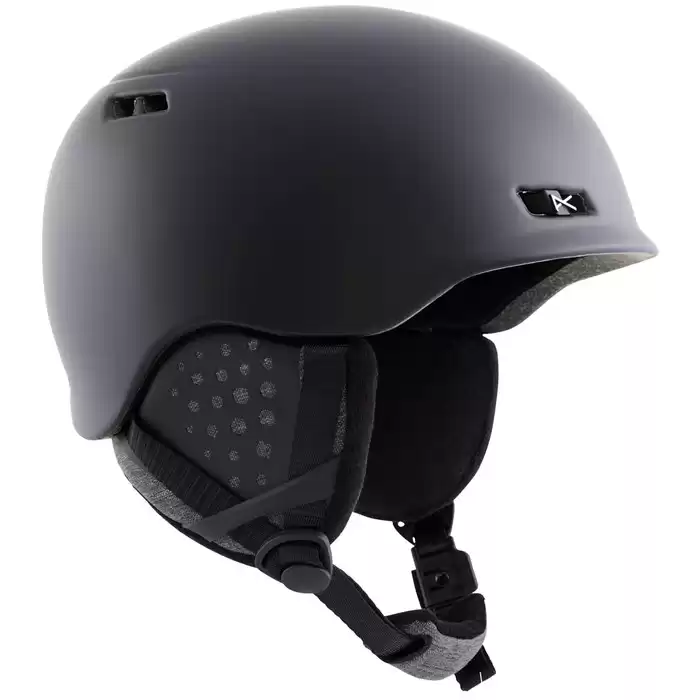 These skate helmets didn't come with ear pads or clips to hold the goggles. So it was easier to just pop the helmet on top of the goggles and beanie.
The other reason to wear your helmet in this way is that it eliminates the dreaded gaper gap! A gaper gap is when there is a space between your helmet and goggles, exposing your forehead and risking much ridicule, as well as some interesting tan lines!
Wearing a beanie underneath makes it more straightforward to close this gap and maintain your snowboarding kudos!
Some people find that the beanie underneath is more comfortable than having just the helmet. But I think this is more a case of the helmet not fitting the shape of the head very well.
But other than for the style points, is it a good idea to wear your goggles under your helmet? I would argue, no!
Why wearing goggles over the helmet is better.
Firstly, let me admit that I've tried going for fashion-over-function and wearing the goggles under the helmet. I've tried with several different helmets, but the problem is the helmet is just not held as securely.
The strap from your goggles helps out with the job of keeping your helmet securely held on your head. Without the goggles, you are solely relying on the fit of the helmet to your head to keep it in place.
Without the ear pads and with the helmet sat on top of a beanie, there is much more movement. I've even felt my helmet lift off my head as I went over a jump.
You can see this with the pros also; they often need to readjust their helmets in between jumps after the helmet moves on landing.
All in one solution!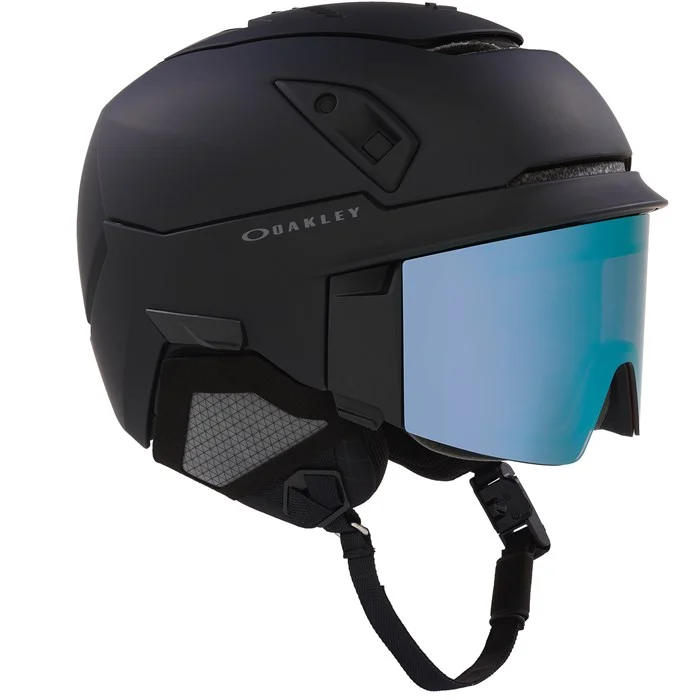 Oakley MOD 7 MIPS Helmet
This helmet/google combo from Oakley has the under-the-helmet look but with the safety and functionality of over the helmet googles
Buy on evo.com
If you click, we may make a commission on any purchase at no additional cost to you.
These days there is a lot of technology that goes into helmet design, such as MIPS. And these helmets will do a better job of protecting your head if they are worn in the way the manufacturer intended.
That said, there are some helmets out there that give you the option of removing the ear pads and wearing the goggles underneath.
How to wear your goggles under your helmet
The first thing you need to look for if you want your goggles under your helmet is a helmet with removable ear pads.
Next, you should look for a helmet brand that fits your head shape. With the earpads removed, there is a lot less to hold the helmet in place, so you need it to fit as well as possible if you don't want it to bounce around!
Many helmets come with an adjustment that tightens around the head with a Boa tightener or similar. Look for a helmet where this isn't built into the ear pads so that you can remove them but still retain the adjustment. This will let you tighten the helmet around your beanie.
A good example of this kind of helmet is the Anon Radan, which has removable earpads specifically designed to work with the goggles underneath. There is even a little channel inside the helmet for the goggle strap to sit into.
Wrapping up
Ski and Snowboard helmets are designed to be worn with goggles over the top. So they will always offer more protection worn like this than with the goggle underneath.
I get it that it might not look so cool when you are hanging out in the park, and maybe for parents with teenage kids, that's the only way to get your kids to wear a helmet.
Most pros now wear their helmets the proper way in competition, especially in halfpipe, which is the most dangerous discipline. So that seems like a good enough reason to wear it with the goggles over the top.