The issue of cost is a major consideration when choosing a snowboard. The cost of snowboards can vary greatly from less than $300 to over $1500. However, most snowboards fall into the $450 to $600.
You can save money by buying a snowboard package
The question is what do you get for your money? And is it worth spending that extra amount?
To dig deeper into the numbers we looked at all the adult boards for sale at full price on the website evo.com and tried to break the boards on offer into categories of different types of board for different price points.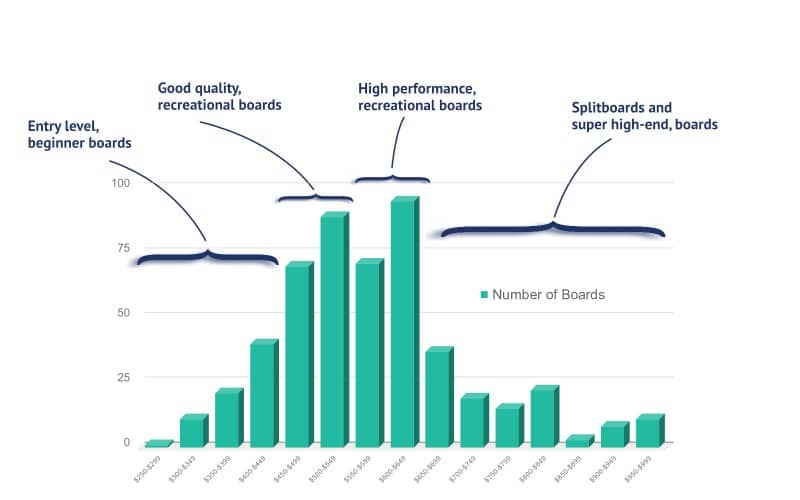 Coming in at either end of the scale, the cheapest board was only $299 whilst the most expensive board is at unbelievable $1600!
But if we ignore those boards at the extremities then you can see that there are 2 little peaks on the chart. These are the brackets that most boards fall into:
Around the $450 mark for a good quality board that will ride well for most recreational riders.

Around $650 for a more high performance board made from more expensive materials, which will last a little longer.
Where does the money go?

Generally speaking, snowboards aimed at more advanced riders are more expensive. Advanced boards tend to be made of more high-grade materials making them stiffer and more durable. For example, they may have carbon reinforcing rods added to the construction and have a high-grade sintered base which is hardwearing and slides better.
Beginner snowboards don't need these high-performance features and so can have a cheaper construction. Snowboard companies also want to keep the price point low for beginner boards, as first-timers may not want to commit to a big purchase.
Whilst cheaper boards are fine for beginners, as you progress, you will soon start to outperform this price range of boards. Their cheaper build quality also means that they will not last as long as more expensive boards.
As your riding progresses, you might want to spend more on your board. This might mean a better, stronger construction. Or it could mean more features that make the board more suited to your style of riding.
These are some of the features which can push the price up:
Salomon have recently started producing 2 versions of the same model of boards, the standard version and the 'Pro' which is made from higher grade materials and is a little stiffer and more high performance. For 2022 they have the Dancehaul, Assassin and the Huck Knife in 2 versions meaning you can better pick the board to match your budget.
Here are some examples of boards that fall into each category of the chart:
Entry Level Board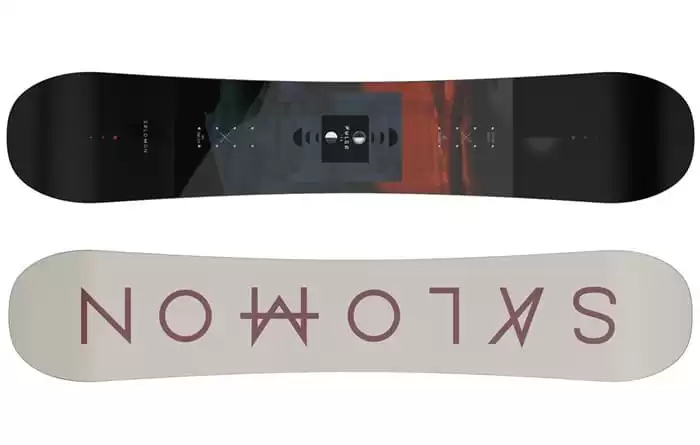 There is nothing fancy about this beginner board from Salomon but it will do the job for anyone learning to snowboard. Its soft flex makes it perfect for complete beginners up to early intermediate when speeds are still low.
---
Recreational Board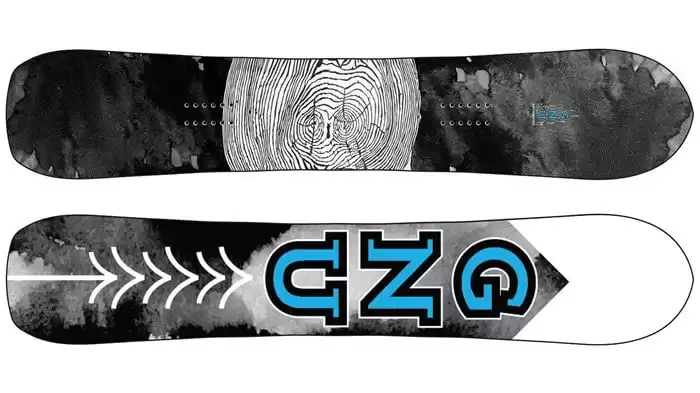 On this mid-price point board, we start to see a few more features and innovations. For example, it has a hybrid camber and serrated Magna Traction edges. It still has a relatively inexpensive construction, with a soft flex and an extruded base. A good choice for price-conscience, intermediate+ riders.
---
High Performance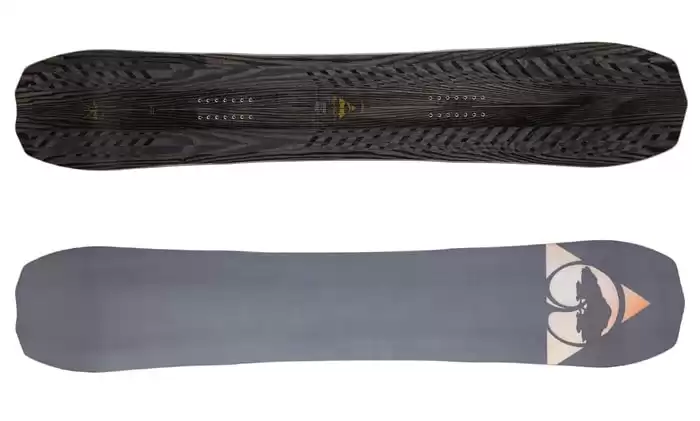 This high-performance board from Arbor is designed for the hard-charging freerider. It has extra strengthening laminates in the core, making it stiff and responsive. Also, a parabolic camber to smooth out the flex along the length of the board. An advanced board for an advanced rider!
---
High End!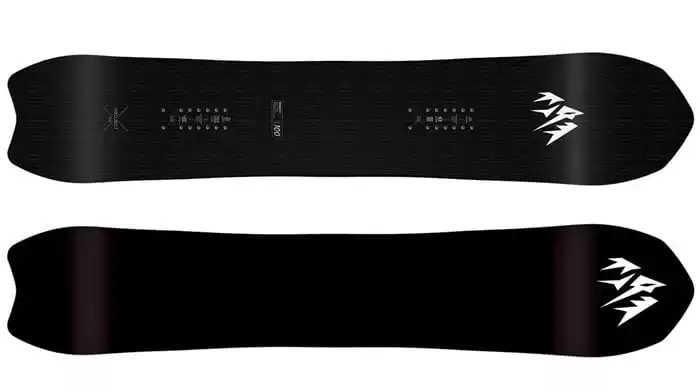 This board from Jones is the most expensive board on evo.com. It has a ton of tech thrown at it with no expense being spared on materials. Although it is super expensive, it is not the stiffest or hardest board to ride. This is often the case with this kind of boards, it doesn't necessarily follow that the more expensive you go, the more high-performance. The only real reason to buy one of these is if you want to make sure no one else on the hill is riding the same board as you!
Getting a deal!
As long as you aren't too bothered that you are riding this year's model and may be willing to compromise on your choice, then there is always a deal to be had! The best time to buy a cheap board is in the spring, around late April through May, when the season is over and the stores what to clear out stock for next season.